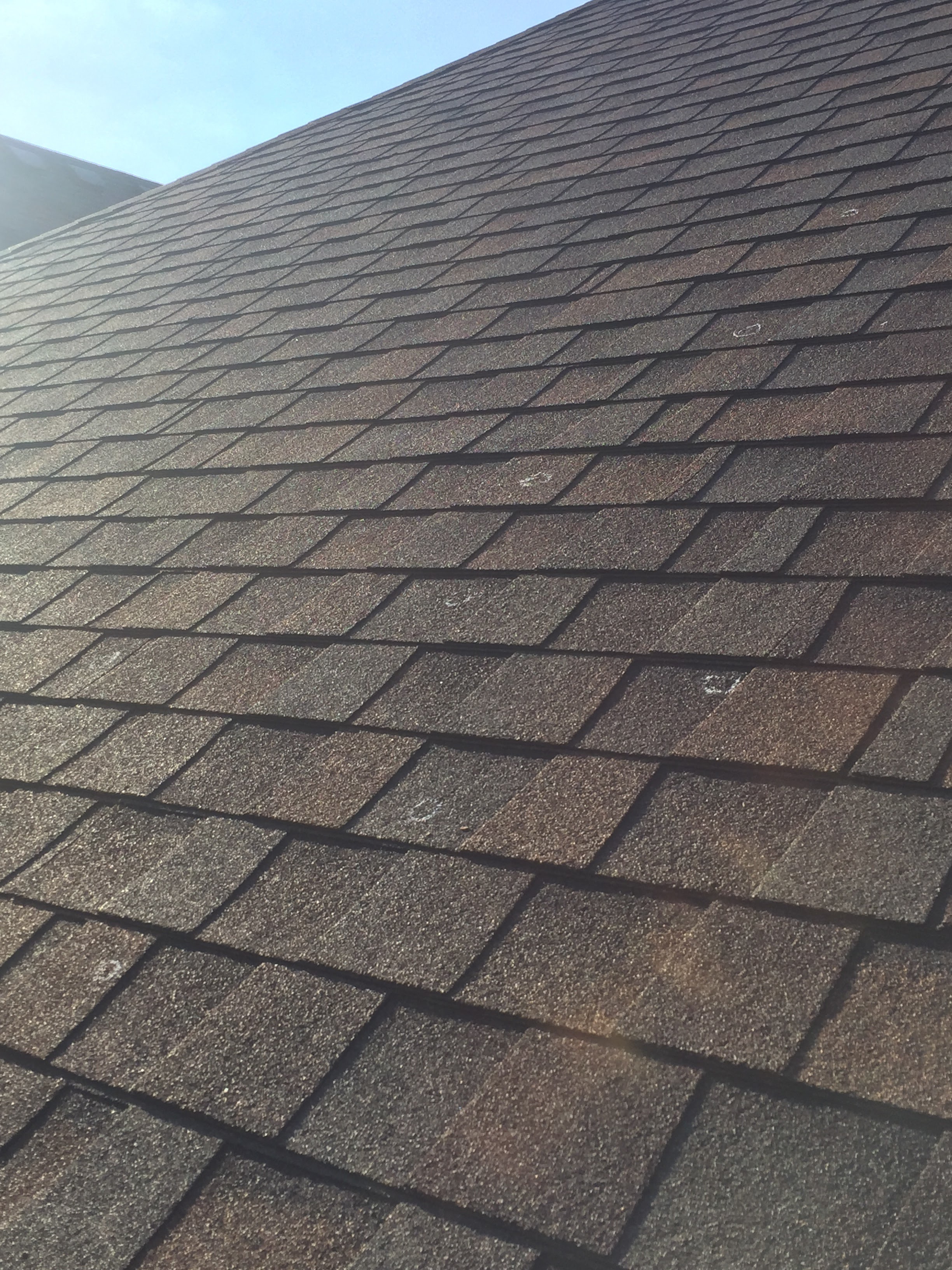 it's easy to get stressed. stop. breathe. read.
Some simple steps for filing a claim
1. Give us a call so we can inspect the damage.

2. If there is damage then you can give your insurance a call to have an adjuster come look at the roof.

3. Once an adjuster looks at your roof and inspects he will create a report for you covering the whole property.
4. The report from the adjuster is pretty lengthy and can be confusing. Feel to reach out to us for help on understanding it.

5. Depending on your insurance you will typically receive a first check within 2-3 weeks.
Please note that if the check has your bank's name on it you will need to contact them for endorsement procedures before you can cash it.
6. The first check from your insurance is simply the total of your damages minus your deductible and depreciation.
7. The second check you receive from your insurance is for the recoverable depreciation
8. These are the typical steps for a severe weather claim